Monday, October 28, 2019, 7:30 P.M.
National Humanities Center
7 TW Alexander Drive
Research Triangle, NC 27709
"Seeking Jacob Dinezon"
Join Scott Hilton Davis as he describes his dramatic, 16-year quest to restore the forgotten 19th-century Yiddish writer Jacob Dinezon to his rightful place in Jewish literature—a journey that began in a 9th-grade religious school class at Temple Beth Or in Raleigh and ended in front of a grand mausoleum in the Jewish cemetery of Warsaw, Poland on Dinezon's 100th yahrzeit (the 100th anniversary of his death).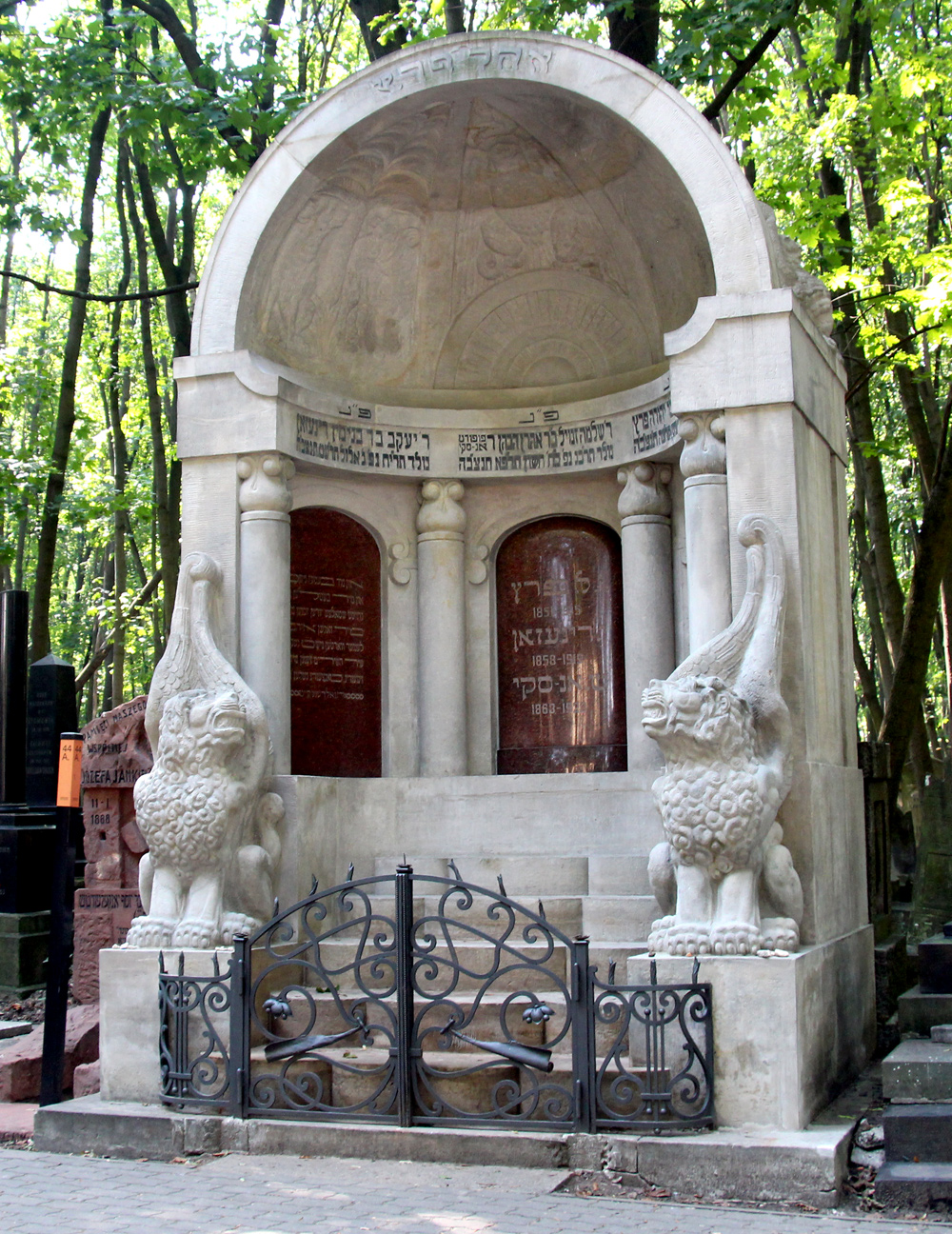 In his day, Jacob Dinezon was as well known as his friends, the Yiddish authors I. L. Peretz and Sholem Aleichem. Dinezon is credited with writing the first bestselling Yiddish novel and the first realistic Jewish romance. His heartrending works vividly portrayed the difficult issues confronting Jewish communities in the Russian Empire and elicited copious tears from his devoted readers.
Yet, as popular as he was during his lifetime, by the turn of the 21st century, Dinezon had essentially been forgotten. Not one of his major works had been translated into English. That all changed in 2014 as Scott Davis took up the challenge of bringing Dinezon's most influential books into the 21st century. Today, English versions of Dinezon's three most popular novels, a collection of short stories, a literary biography, and an extensive website (www.jacobdinezon.com) provide readers and researchers with opportunities to encounter Dinezon's significant contributions to Jewish literature.
In this exciting, image-filled presentation, Emmy Award-winning filmmaker, author, and publisher Scott Davis shares his inspiring journey to uncover the facts about Jacob Dinezon's life and literary career and to rescue this once-beloved Yiddish author from literary obscurity.
Tickets are available from the Triangle Seminar for Jewish Studies. During this anniversary year, tickets for all three lectures are $10.00. Tickets for individual lectures are $5.00.
Make checks payable to "Triangle Seminar for Jewish Studies." For mailing instructions and information, please email Bob Goldwasser at gapeach24(at)bellsouth.net.
Tickets will also be available at the door.