As the year 2019 comes to a close, I wish to express my deepest thanks to all who have helped us celebrate the life and literary career of the remarkable Yiddish author Jacob Dinezon on the occasion of his 100th yortsayt—the 100th anniversary of his death.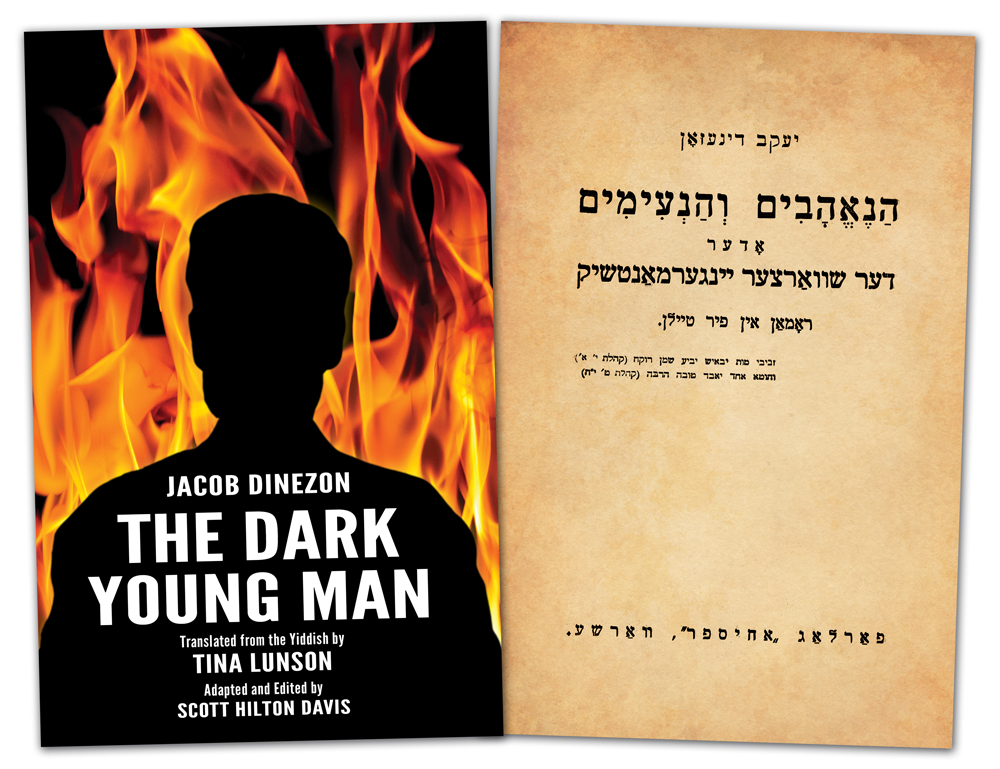 In the beginning, my plan was to simply commemorate this event with the February publication of the first English translation of Jacob Dinezon's 19th-century bestselling Yiddish novel, The Dark Young Man by Tina Lunson. But the creative insights and skills of our publicist, the author, poet, and blogger, Erika Dreifus, expanded the vision into a year-long effort to help people understand Dinezon's important role in the development of Jewish literature at the turn of the 20th century. This effort, which even included a hashtag, #CelebrateDinezon, produced some astonishing results.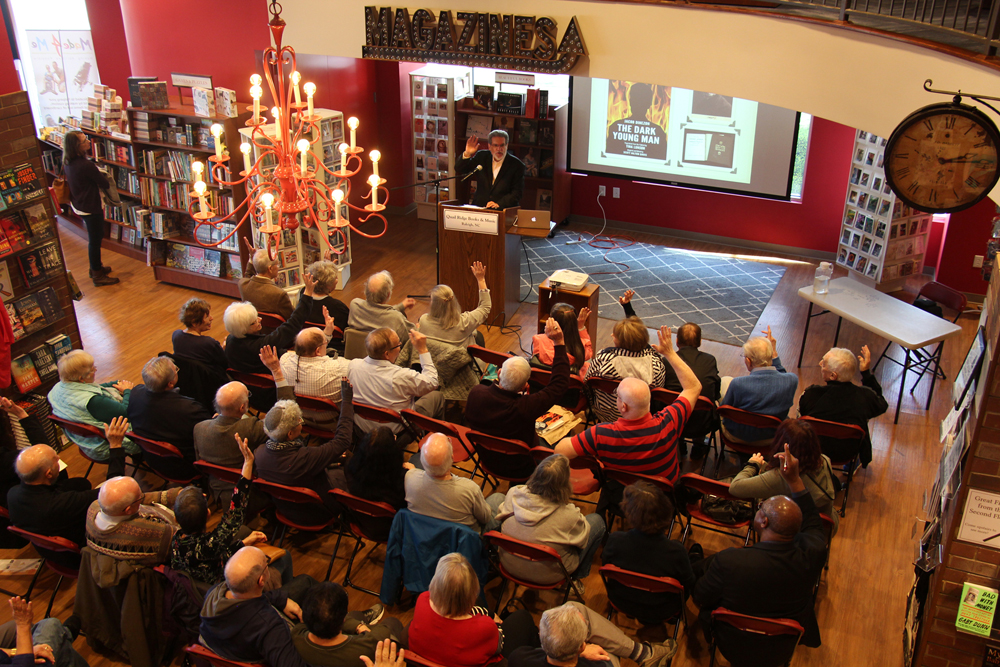 The first was a book launch at the Quail Ridge Bookstore in Raleigh, North Carolina. Next came several exciting columns and reviews in publications and blogs, including the Jewish Telegraph Agency, Tablet Magazine, Jewish Book Council, New York Journal of Books, The Smoky Mountain News, Books and Blintzes, Book Q&As with Deborah Kalb, Writers in the Trenches, Words Without Borders, Sasson Magazine, and The Reading Life.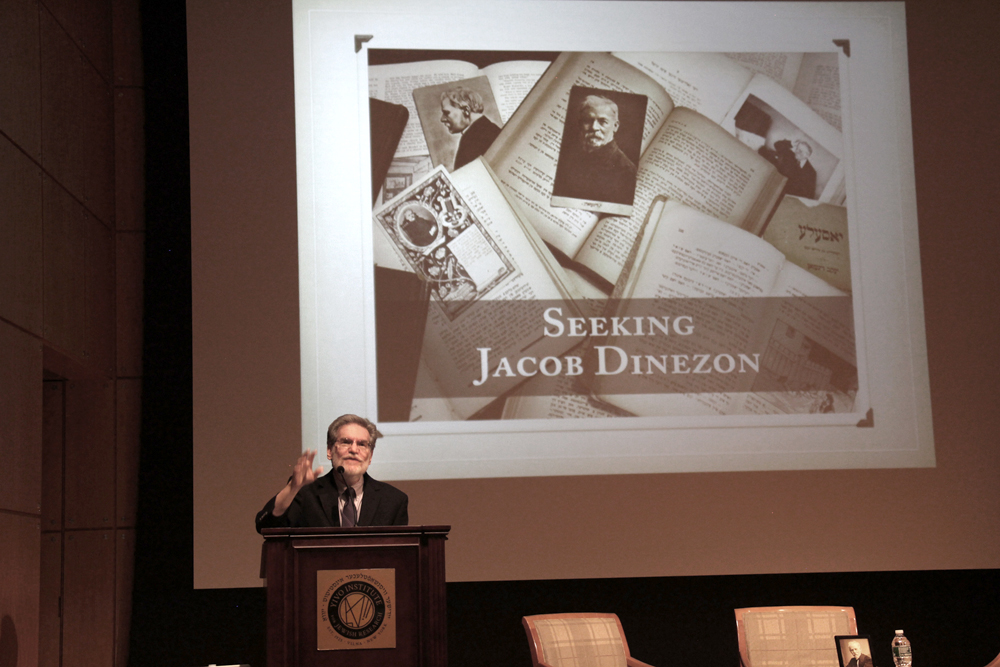 Opportunities to talk about Jacob Dinezon's significant role in the development of modern Yiddish literature included two radio programs, Too Jewish and Radio Sefarad, and lectures at venues such as the Jewish Historical Institute in Warsaw, Poland, the YIVO Institute in New York City, the Triangle Seminar for Jewish Studies in Research Triangle Park, NC, Temple Beth David in Temple City, CA, and the California Institute for Yiddish Culture and Language in Los Angeles.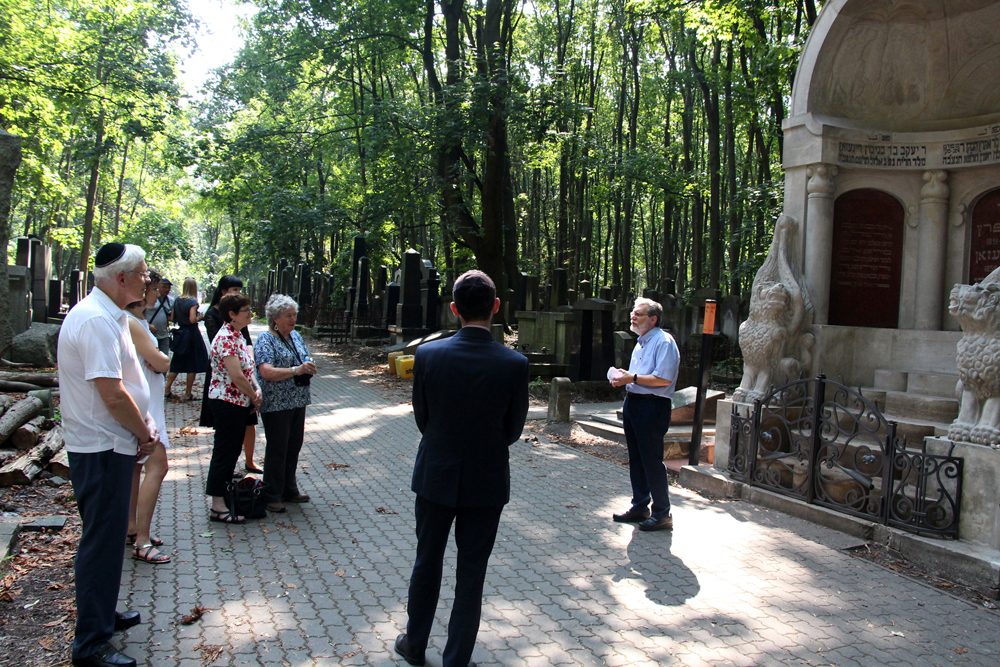 Finally, and perhaps the most meaningful, was the privilege of participating along with my family in a memorial yortsayt service in the Jewish Cemetery of Warsaw where Dinezon was buried 100 years ago.
More than ever, through this year of celebrating Jacob Dinezon, I have come to admire Dinezon's exemplary character—his integrity and honor, his modesty and compassion, his courage and unfailing loyalty to his family, friends, and the Jewish people. All the qualities we think of when we call a person "a mentsh." In his life—and in his writings—Jacob Dinezon was the embodiment of a mentsh—a role model during his lifetime and a role model for us today as we enter into the third decade of the 21st century.