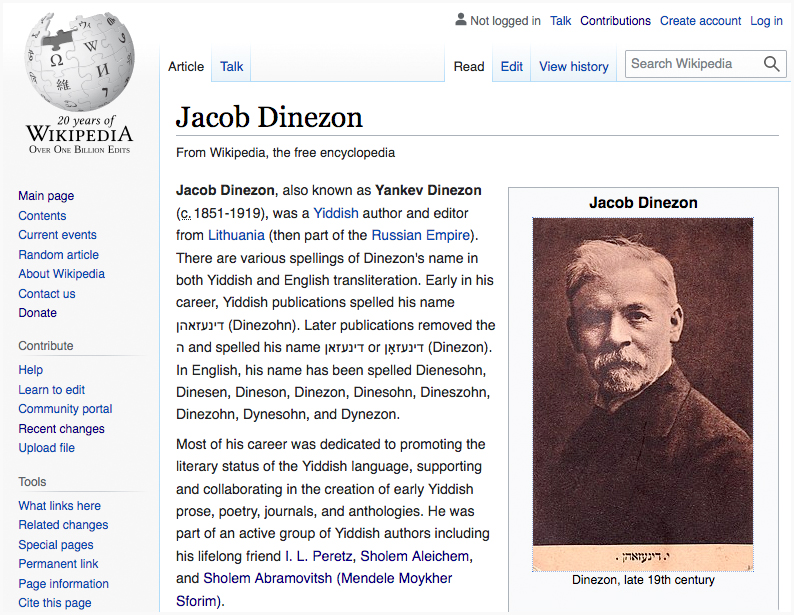 In December 2019, following a talk at an event sponsored by the California Institute for Yiddish Culture and Language, I met a young woman, Anna Bonazzi. A Ph.D. student at UCLA with an interest in languages, Anna mentioned that she had gone online to find out more about the Yiddish author Jacob Dinezon and discovered that unlike Sholem Aleichem, I. L. Peretz, and Sholem Abramovitsh, Wikipedia did not have a page devoted to this significant Jewish writer.
Then Anna Bonazzi did something extraordinary: she offered to create the Jacob Dinezon Wikipedia page.
The page is now complete and online—a dream come true as we continue our efforts to restore the literary legacy of this remarkable Jewish writer.